A Dissertation on the Philosophy of Aristotle (Thomas Taylor Series, volume XXVIII)
Regular price
Sale price
$39.00
Unit price
per
Sale
Sold out
Volume XXVIII of the Thomas Taylor Series.

An original dissertation by Thomas Taylor, in four books, which completes his exposition of Aristotle's philosophy.
In the first two books, Taylor summarises the important dogmas of Aristotle, showing how their significance is deliberately obscured by Aristotle, and how Aristotle's writings are not, as commonly supposed, in opposition to Platonic teachings.
In the third book Taylor examines the transmission of this philosophy since the closure of the Academies and shows how it had been misunderstood and corrupted.
In the last book, Taylor shows how his contemporaries were failing to comprehend the principles outlined by Aristotle, and ignoring metaphysical ideas in their rush towards a mechanistic substitute.
350 pages. Hardcover.

ISBN 9781898910275.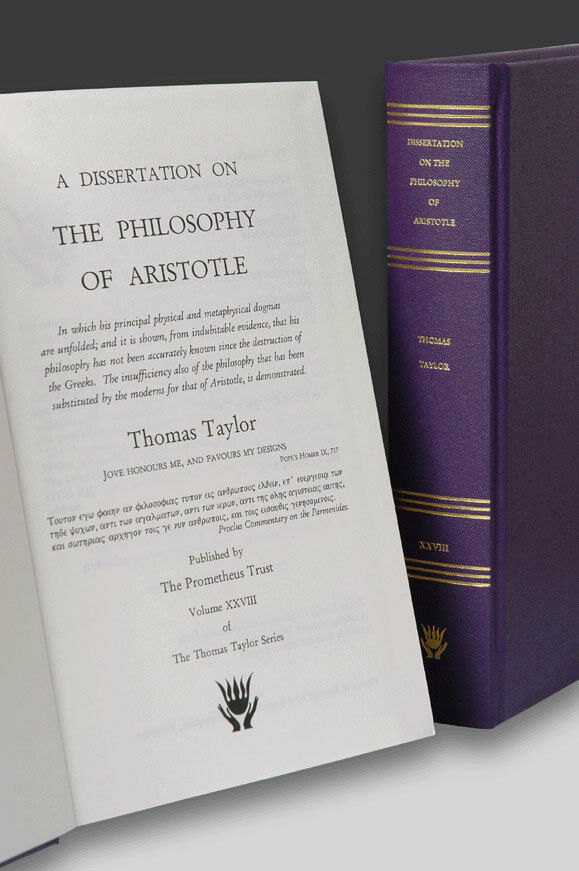 About the Thomas Taylor Series

The Prometheus Trust Thomas Taylor Series reprints the complete philosophical works of Thomas Taylor, the "English Platonist," in a complete and uniform edition, spanning 33 hardcover volumes.

See all individual volumes

The Complete Thomas Taylor Series

The Thomas Taylor Series is also available is a complete set, at a substantial discount over buying each volume individually.

More information