Collected Writings on the Gods and the World (Thomas Taylor Series, volume IV)
Regular price
Sale price
$32.00
Unit price
per
Sale
Sold out
Volume IV of the Thomas Taylor Series.
This volume presents several texts dealing with the philosophic view of the Gods and their providential relationship with manifestation. It includes seven valuable works, all translated by Thomas Taylor:
Sallust, On The Gods and the World
The Pythagoric Sentences of Demophilus;
Taurus, On the Eternity of the World
The Thema Mundi of Julius Firmicus Maternus
The Emperor Julian's Oration to the Mother of the Gods and To the Sovereign Sun
Synesius' On Providence
The volume concludes with two essays by Taylor himself: On the Mythology of the Greeks and On the Theology of the Greeks.
An indispensable and accessible introduction to Greek theology.
272 pages. Hardcover.
ISBN 9781898910039.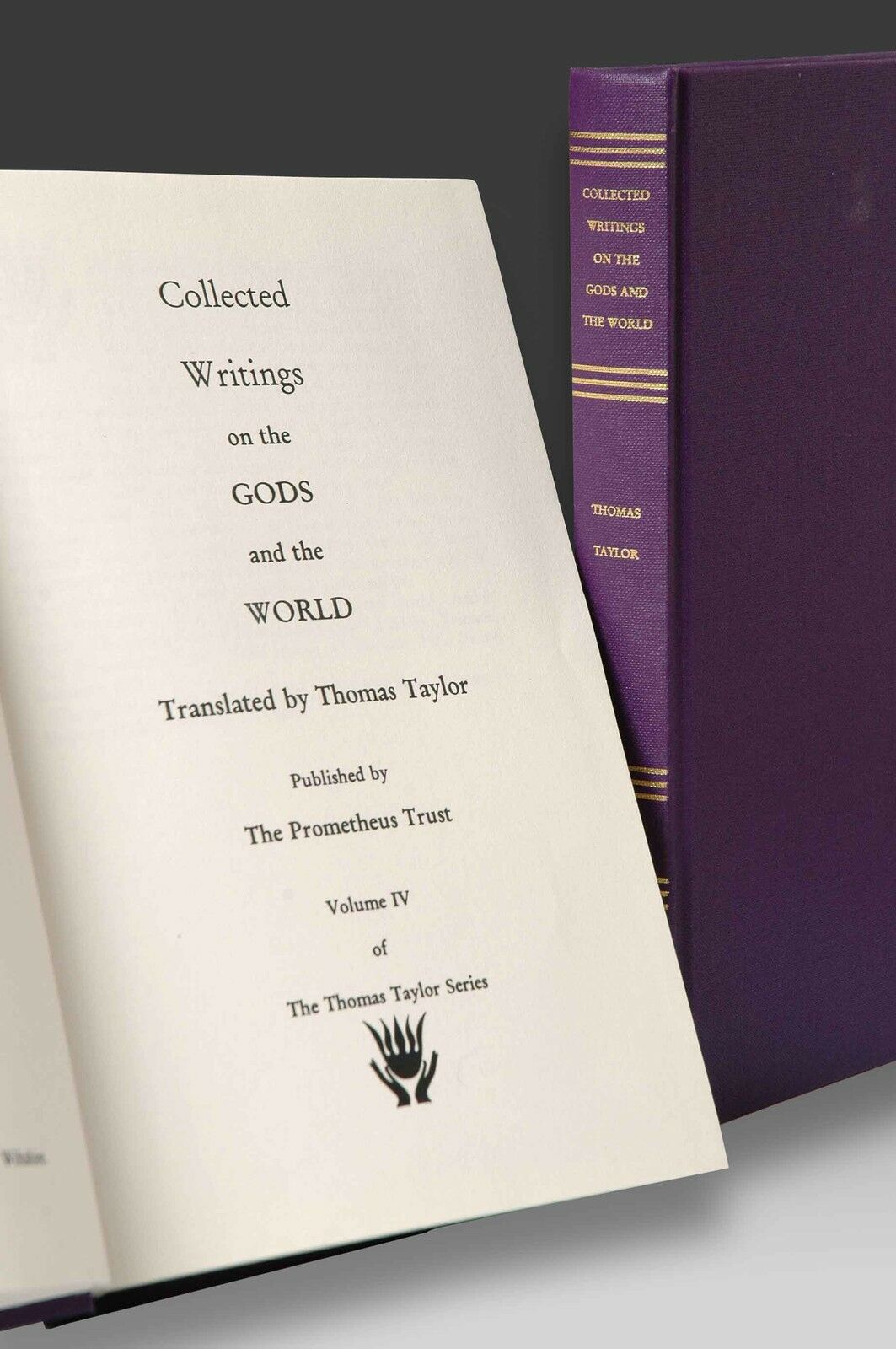 About the Thomas Taylor Series

The Prometheus Trust Thomas Taylor Series reprints the complete philosophical works of Thomas Taylor, the "English Platonist," in a complete and uniform edition, spanning 33 hardcover volumes.

See all individual volumes

The Complete Thomas Taylor Series

The Thomas Taylor Series is also available is a complete set, at a substantial discount over buying each volume individually.

More information