Proclus' Commentary on the Timaeus of Plato, volume I (Thomas Taylor Series, volume XV)
Regular price
Sale price
$45.00
Unit price
per
Sale
Sold out
Volume XV of the Thomas Taylor Series.
Proclus' commentary on the Timaeus is the largest surviving late Platonic commentary, a treasury of Platonic and Pythagorean physics and metaphysics. In addition to his lucid exposition of the mature theories of the late Athenian Academy, Proclus offers detailed accounts of his predecessors' theories and interpretations, making this commentary an invaluable resource for reconstructing the history of Greek philosophy.
This revised 2nd edition replaces the original 1998 Prometheus Trust publication, and includes pagination from both the now-standard Diehl edition (used in other published translations of the commentary, and in recent scholarly citations) and the Basil edition (used in many older publications).
This edition as includes Taylor's extensive footnotes and references, together with over 1500 extra references added by the Prometheus Trust. This is the largest late Platonic Commentary to have survived: it is, as Taylor described it in his original edition, "a treasury of Pythagoric and Platonic physiology."

It is available both in hardcover (matching the other volumes in the Thomas Taylor Series) and as a paperback.
Hardcover ISBN: 9781898910787
Paperback ISBN: 9781898910589
ISBN .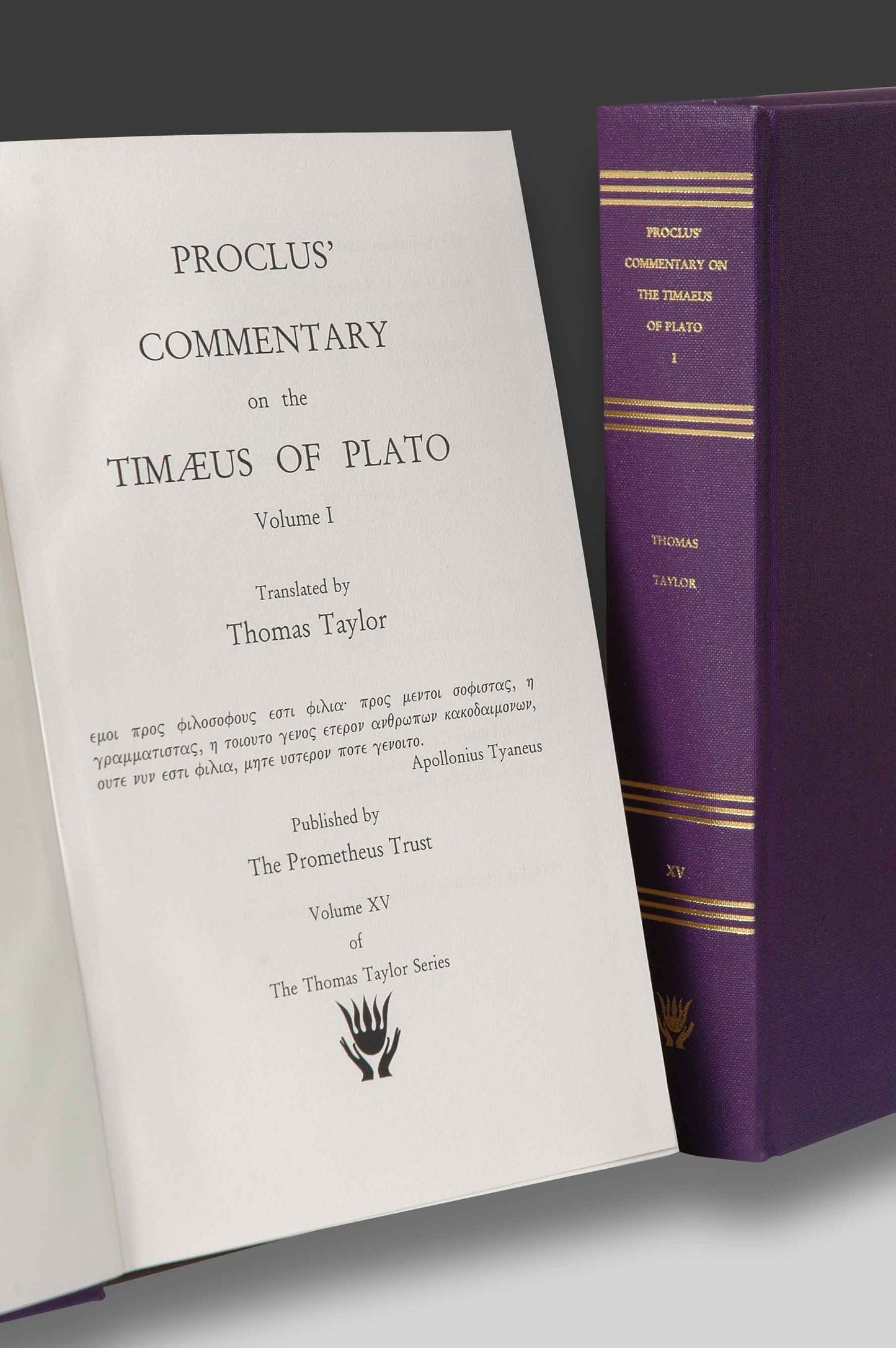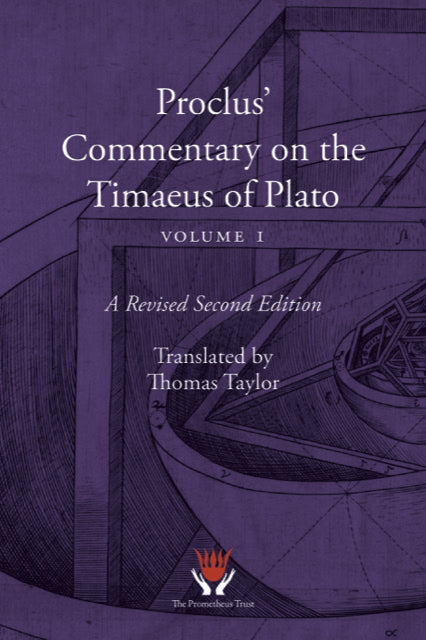 About the Thomas Taylor Series

The Prometheus Trust Thomas Taylor Series reprints the complete philosophical works of Thomas Taylor, the "English Platonist," in a complete and uniform edition, spanning 33 hardcover volumes.

See all individual volumes

The Complete Thomas Taylor Series

The Thomas Taylor Series is also available is a complete set, at a substantial discount over buying each volume individually.

More information