Plato in Late Antiquity, the Middle Ages and Modern Times
Regular price
Sale price
$25.00
Unit price
per
Sale
Sold out
Edited by John F. Finamore and Mark Nyvlt.

This anthology of 8 essays by scholars from around the world is published in association with the International Society for Neoplatonic Studies. It contains many of the papers presented in their 2019 annual conference.
Contents include:
On Evil Daemons in Iamblichus' De Mysteriis - Julio Cesar Moreira.
The Personal Daimon in Iamblichus' De Mysteriis: Astral Origins, Ritual and Divinization - Akindynos Kaniamos.
Divine love, mediation and the ontological status of humans in Hierocles' commentary on the Golden Verses - Donka D. Markus.
The descent of the soul in Macrobius and William of Conches - L. Gregory Bloomquist.
Theurgy as a Contemporary Practice: The Exampleof Jung's Red Book - Bruce MacLennan.
Ruddy Stargazers: Centaurs, Philosophers, and a Life worth Living - Anne J. Mamary.
Metaphysical Status of Physical Laws - Alexey Burov and Lev Burov.
Non-probabilistic Approach to Anthropic Principle and a Fallacy of the Fine-Tuning Argument - Alexei Tsveli.
174 pages. Paperback.
ISBN 9781898910909.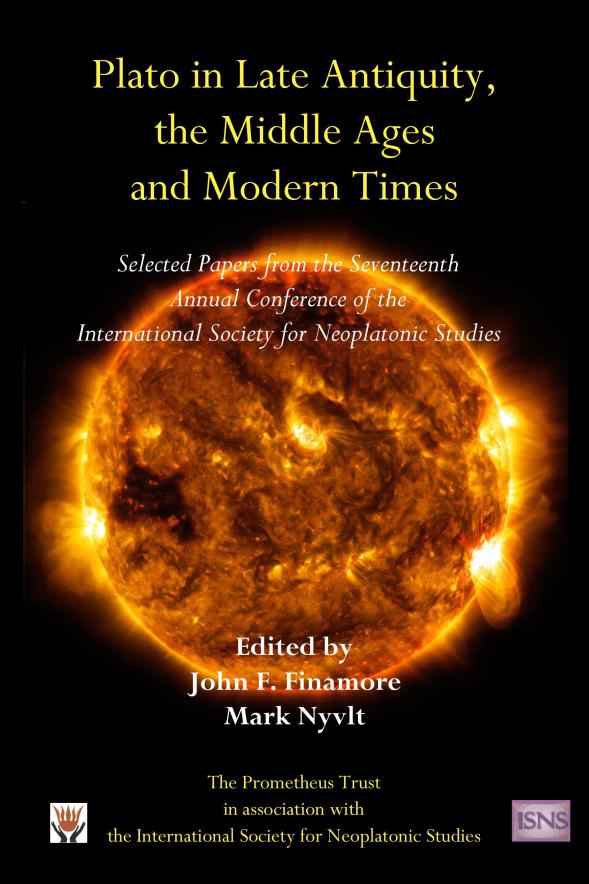 About the Series

These anthologies, published by the Prometheus Trust in association with the International Association for Neoplatonic Studies (ISNS), collect essays by leading scholars in the field of (Neo)platonic philosophy.

See all volumes