Metaphysical Patterns in Platonism
Regular price
Sale price
$ 315.00
Unit price
per
Sale
Sold out
Metaphysical Patterns in Platonism: Ancient, Medieval, Renaissance and Modern Times.
Edited by John F Finamore and Robert M Berchman

This anthology of 18 essays by scholars from around the world is published in association with the International Society for Neoplatonic Studies. It contains many of the papers presented in their 2005 annual conference.
Contents include:
The Platonic Tripartite Soul and the Platonism of Galen's on the Doctrines of Hippocrates and Plato - John F. Finamore
Who Thought the Stars are Causes? The Astrologicmetaphysical coveral Doctrine Criticized by Plotinus - Marilynn Lawrence
The Transcendence of Sophia in Plotinus' Treatise On Intelligible Beauty - Daniele Bertini
The Good's Beauty is Above Beauty: Plotinus' Argument In Ennead VI.7- Martin Achard
Plotinus On The Being of The One - John Bussanich
Consulting the Oracle: The Mantic Art and its Causation in Iamblichus' De Mysteriis - Crystal Addey
Astrology as Divination: Iamblichean Theory and its Contemporary Practice - Gregory Shaw
The Roles of Apollo and Dionysus in Nietzsche's Birth of Tragedy and in the Emperor Julian's Theology - Jay Bregman
Augustine, Proust and the Rhetoric of Time and Creation - Burcht Pranger
Monophysitism and the Evolution of Theological Discourse in Christian Neoplatonism - Edward Moore
Eriugena, Emerson and the Poetics of Universal Nature - Willemien Otten
Marsilio Ficino's Platonism on Human-Divine Kinship and Assimilation - Mary Lenzi
The Place of the Universe: Science and Platonism in Copernicus' De Revolutionibus - Gina Zavota
Mapping Knowledge and Consciousness of Being: Categories as Transcendentals in Plotinus and Hegel - Robert M. Berchman
Critique and Rescue: On Adorno's Diagnosis of Aristotle's Metaphysics - Russell Ford
Wincenty Lutoslawski Platonic Studies: Plato as an Inspiration for Polish Messianism - Tomas Mróz
Neoplatonism in Science Past and Future - Bruce Maclennan
The Primordial Tradition of the World's Religions and the Reconstruction of Neoplatonic Metaphysics - Atsushi Sumi.
256 pages. Paperback.
ISBN 9781898910831.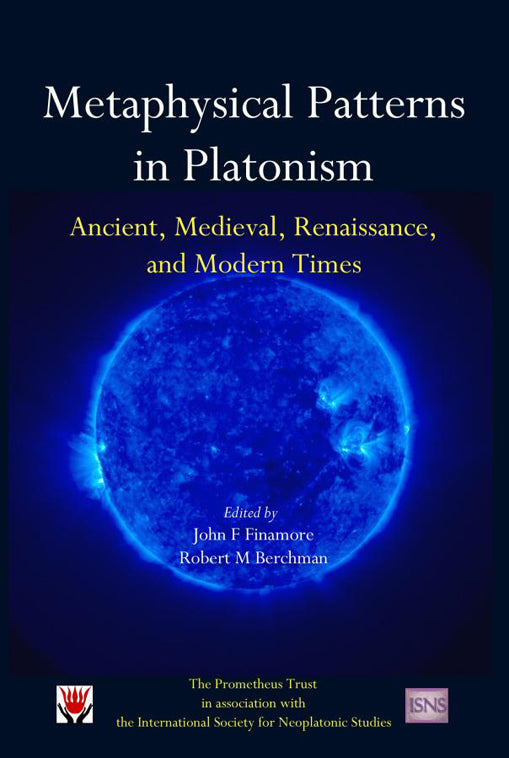 About the Series

These anthologies, published by the Prometheus Trust in association with the International Association for Neoplatonic Studies (ISNS), collect essays by leading scholars in the field of (Neo)platonic philosophy.

See all volumes